Answers

Feb 05, 2021 - 12:32 PM
Hi
This is a great question:
Login into the dashboard and click on the 3 dots at the top right of the dashboard. Select the 'Generate language file' option.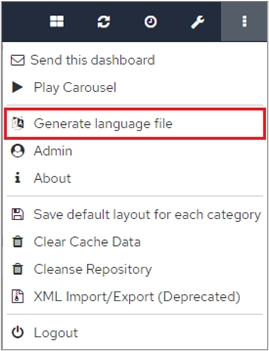 After the language file has been generated it will be saved to the install directory of the Dashboard and an address link will be displayed to show you the location.

Head to the localisation folder:
*INSTALL_DIR*/tomcat/webapps/panMISDashboardResources/locale
The messages file contained within this directory are property files containing key/ value pairs. Editing the value portion of the property will change the text which is displayed in the application. All files must be UTF-8 encoded.
To add new localisations to the application create a sub directory inside the *locale* directory.

Copy the messagesStatic.properties file from the locale folder and paste it into the new sub directory. This file needs to be renamed to include the directory name. The file can then be edited to change the language for various parts of the dashboard.

Finally, you need to edit available-languages.properties in locale to enable the dashboard to pick up your new language files. This will create a dropdown menu for the language on the Dashboard login screen.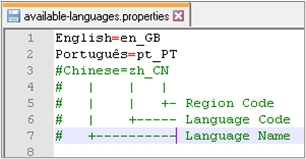 After creating the new language folder you MUST restart the dashboard.
We also have a section in our piDocumentation that you can also refer to that contains full instructions
Multilingual - piDocumentation - piDocuments (atlassian.net)