Voted Best Answer

Jan 21, 2021 - 03:27 PM
Adam, great question!
It's straight forward if nothing uses the category. It gets a little hard if it is in use.
First things first though - to delete a category you need to be an admin, hit the little wrench / spanner icon in the top left corner of the dashboard.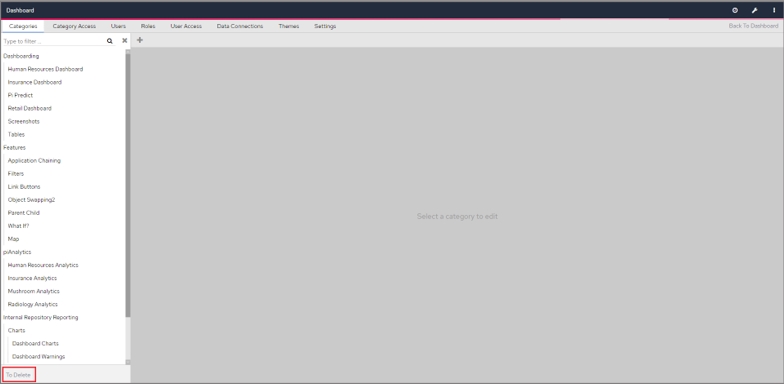 Then with categories selected click the 'To Delete' button.
This puts you in delete mode.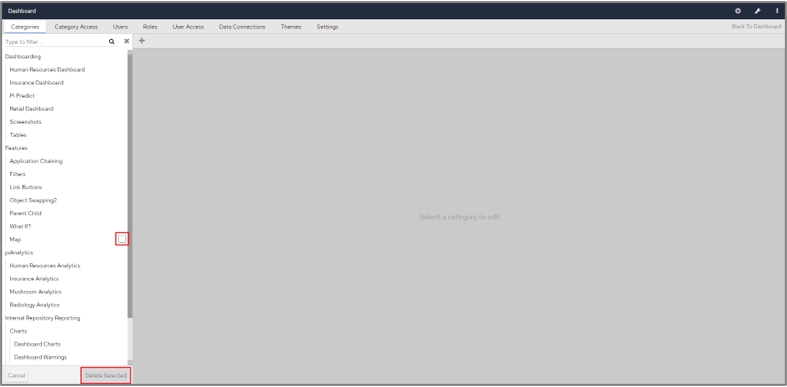 Now the easy part - any empty categories will have a checkbox, tick all those you wish to delete and click 'Delete Selected'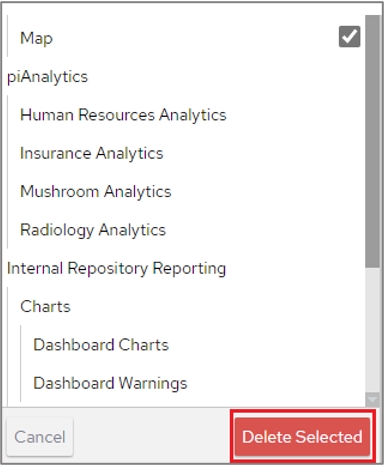 Note: once deleted they are gone! - you'll need to recreate to get back.
OK so that's easy - but most of the categories in the example above do not have a checkbox - that's because the are in use.
In my example say I want to delete the Human Resources Dashboard. At the moment I can't - but here's the trick
Go to 'Category Access' Tick all the object boxes.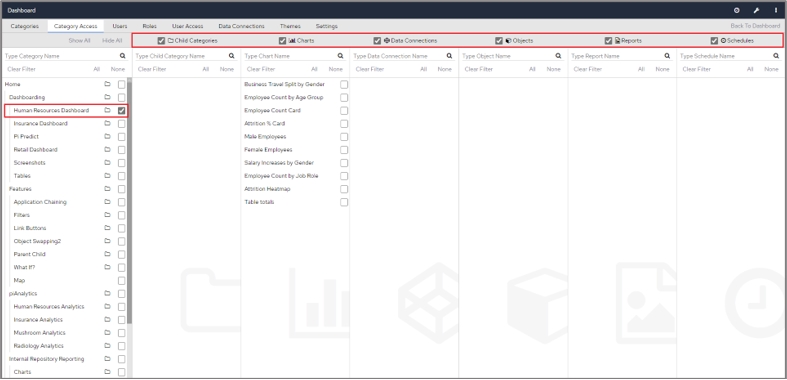 You'll now see a list of all the objects in the category, this can be child categories, charts, data connections, objects, reports or schedules.
We now want to move them to another safe category (You could also delete them if you want)
Select the item in a section by either clicking the checkbox or using the 'All' option to select everything.
Then you can either move or delete.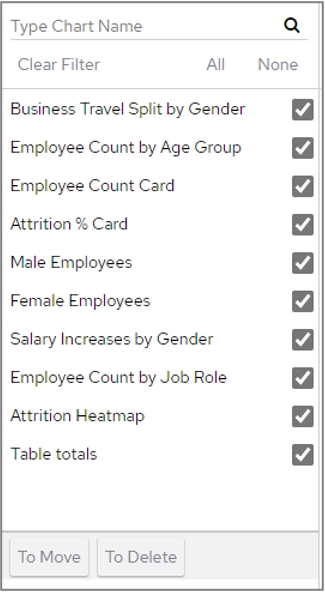 I'll move to a different category - I'm going to put them in Home. Select the category from the drop down list and then click 'Move Selected'.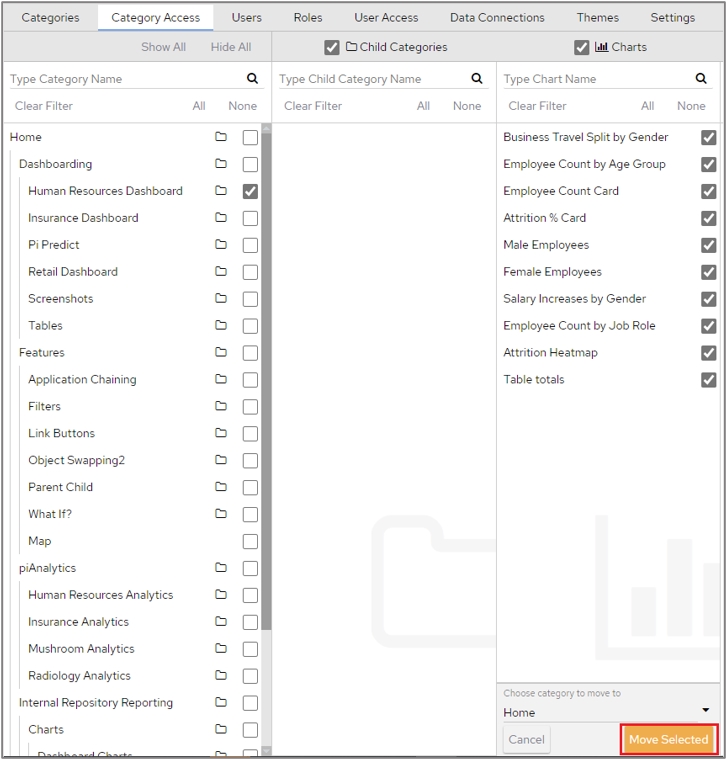 Now when I return to categories and select delete
I can now delete it.
Hope that helps Adam - good luck and remember with great power comes and even greater responsibility